Hi followers hope you are all good

This blog is to introduce our Tanning and Nail room 

some of you may have all ready visited  and you have left great reviews, thank you 😉
..
Summer is hear and what a great way to start it with lovely nails and that glowing tan.
Tracy does shellac nails which is a gell polish set under a uv light which can last upto 2 weeks, there is many different colours and glitters to choose from.
.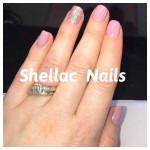 The Tanning Tracy does is spray tanning using St Tropez. She will do a consultation for you deciding how dark you would like your tan going by your skin tone.The tan is best when left on over night.
    This is the dark colour tan.
Hope to see you soon at our tanning and nail room in Faye Louise Hair salon

Be ready for summer!
Watch out for our Special offers

you can find these on facebook (Faye Louise or Faye louise hair salon bradford)
or alternatively sign up to our newsletter
Thank you