.
Hi follower's, hope you are all ok. Summer is hear

 what will your summer hair style be this year?
In this blog I will show you great summer hair from styling to cuts and colours.
Be ready this summer.
STYLING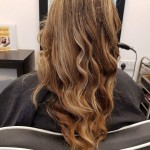 Waves are a great summer look, they add that texture,movement and volume to your hair.
They are many different kind of waves you can try they are your beach waves most popular for summer hair, which is more like scrunched waves, can be created with a sea salt spray and some serum.
There is your more classic waves, loose waves almost like finger wave but bigger these can be created  with a curling wand or heated rollers then running your fingers through your hair with again some serum to stop frizz.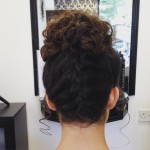 Plaits are a brilliant summer hair style. You can creat loads of different looks with different plaits, aswell as adding accessory  to the plaits  eg flowers. They are great for warm weather keeping your hair off your face and out the way but very stylish.
.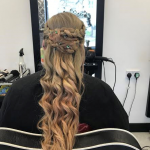 This is an example of a summer hair style we did using plaits and waves,we have also used accessory small flower pins in the plaits.
HAIR CUTS
.The Bob hair cut is a  very popular summer hair cut, normally going for a shorter bob in the summer time as keeps hair off your back and neck.
You can still style your bob in many different ways even tho your hair is shorter. You can still curl or wave your hair,plait it,style it half up half down.
Some people like to go even shorter in summer and get a pixie hair cut so it is completely off your neck leaving you feeling cool.
If you have long hair and dont want to loose your length, layers are great summer hair look for long hair, giving your hair more movement and making it feel lighter.
HAIR COLOURS
.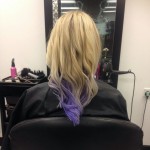 This summer pastle colours are still in fashion adding that splash of colour is a great summer look.However they do not last long.
.
 Ombre is very popular and looks lovely when nice and subtle, it is a great way to make your hair lighter for summer with out worrying about roots.
Hope you enjoyed this blog

check out our other blog on how to keep your hair healthy in the sun.
Have you signed up to our newsletter ?
Have a lovely summer