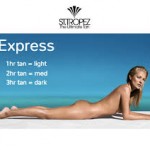 Do you love having a spray tan ?
having that lovely natural golden, glow,  looking and feeling more toned ?
But don't like that sticky feeling and sleeping in the tan before washing it off getting it on your bed sheets  ?
well now you can get that golden glow with out them worries

Faye Louise Salon is introducing ST TROPEZ EXPRESS SPRAY TAN
wash off after just 1 hour, leave on for 3 hours for that deep, dark tan.
You deciding how dark you want your tan to go.
The St Tropez express spray tan is also great for them last minute nighst out

Feel and look amazing with your natural golden tan in only 1 hour
Now Available at Faye Louise Salon only £15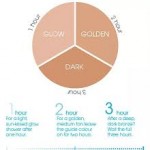 Things to remember when having a spray tan:
Exfoliate the night before
don't put deodorant or anything on your skin the day of the tan
wear baggy clothes whilst the tan is developing
when washing the tan off don't scrub just rinse and pat dry